GROWTH-DRIVEN DESIGN GDD
Web design and development with HubSpot CMS and Growth-Driven Design (GDD) methodology.
We create your global, secure and scalable website with Growth-Driven Design.
A multilingual, user-friendly website for your marketing team which can easily create personalized pages for different visitors, adapted to all devices and optimized for conversions.
Here your advantages:
Growth-Driven Design versus Traditional Design
With GDD the web is continuously evolving, as we get feedback and web analytics directly from users; also with GDD changes are way faster.
The nightmare of "We have to renew the web" is over!
We implement GDD with the new HubSpot CMS
1º We design the initial strategy: Objectives and KPI's, People and JTBD analysis, Journey Map, Marketing Fundamentals, list of sections to implement.
2º We launched the launch version of the website.
3º We design a continuous improvement system with the different teams involved (Management, Marketing, Sales, Operations, Systems, etc.).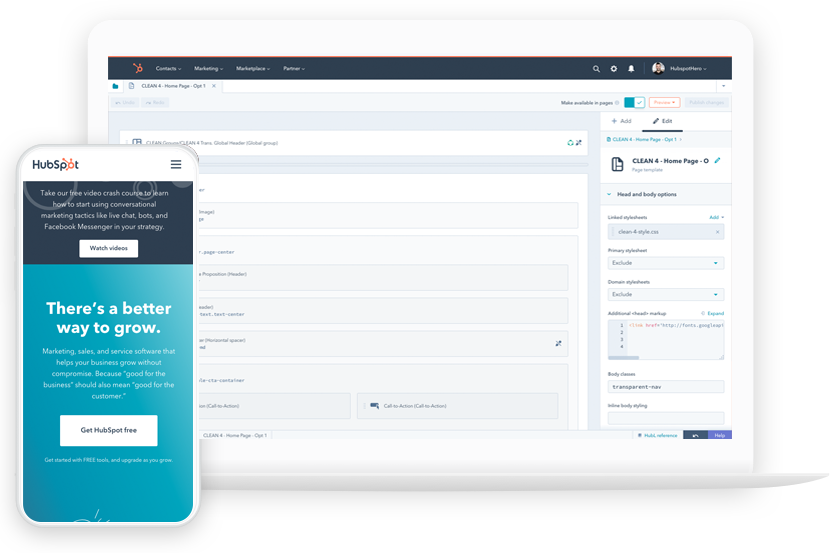 What does the GDD Web Design Service include?
Everything you need to launch a perfect website for sales and marketing.
CMS Hub™
With HubSpot's CMS Hub you can have a website that helps you sell more with a design that grows and attracts more traffic.
From Hayas we have prepared a DEMO to show you how we create a website with this CMS.
Request a free Demo.