Agency
of Consultancy, Inbound Marketing
We are specialists in the implementation of Inbound Marketing and Sales Strategies with HubSpot technology.
We are a team of marketing and online sales professionals.
In the field of Marketing and Sales we work with professionals in web design, graphic design & copywriting, as well as web developers, translators, audiovisual content specialists and of course other Marketing and Sales consultants, to help you developing a complete Inbound Marketing & Sales Strategy and put the focus where your company needs it most, at every moment.
Below we will answer some of the most frequently asked questions:
"We practice a Natural Marketing focused on people and sustainable growth. I'm a believer that s

pecialization and collaboration between companies and professionals always create synergies and environments for higher value and growth."
Rubén Reyero, CEO & Hayas Founder
Our values
We work promoting our values every day, having a direct impact on our team, on our relationships with customers, suppliers, partners and society in general through Social Networks.
Marketing and sales consultancy specialized in Strategy
We create customized work teams for each company.
Whether for a startup, a small company or a large enterprise, our services and solutions are adapted to the objectives and available resources.

Once we complete the analysis phase and design the strategy, we select the work team according to the requirements and particularities of each project, thus achieving excellent results.

Each member of the team is a professional specialized in his or her field: Consulting, Content Writing, Graphic Design, Web Design, Audiovisual, Translations, SEO, Web Analytics, PPC and Social Media.


Fernando Rivero
Marketing Consultant and Professor. Specialist in Strategy, related to financial and insurance sectors.
César Bela
Branding and Creative Consultant. Expert in B2B Marketing for industrial companies
María De Andrés
Journalist and Inbound Marketing & Sales Content Strategy Consultant
Pablo Aznar
SEO Consultant & Digital Marketing and Search Engine Optimization Expert
Iolanda Carbone
International Account Manager and HubSpot Specialist.
Rubén Reyero
CEO & Founder. Inbound Consultant, Marketing & Sales Strategy Specialist.
Our methodology
Our project management is a key element for the service we provide. We are inspired by Lean and Agile methodologies to implement and continuously improve along the 4 phases that ensure growth: Planification - Efficiency - Return on Investment and Continuous Improvement.

How do we plan?
- We use collaborative tools (Trello, Slack, Asana....).
- We make monthly plans
- We set weekly milestones like the flexible systems used by technology companies.
How do we increase Efficiency?
- We work remotely, results-oriented, not service-oriented.
- We automate recurring processes helping people do their jobs better.
- We integrate processes and tools to have a holistic vision.
- We measure the performance of the actions and the entire strategy.
How do we make the investment profitable?
- By measuring KPI's to analyze ROI and attribution of results.
- We prioritize the marketing actions won, as an investment in branding.
- We reduce dependence on advertising investments in third-party platforms. We enhance our own digital assets and the relationship with customers in a personalized and automated way.
How do we create a continuous improvement system?
- Implementing multiple actions and customized campaigns, improving them according to results and customer feedback.
- Measuring the results of each campaign and each digital asset and the impact on users and ROI.
- RE-evaluating by maintaining strengths and improving weaknesses.
We work with the best
Partners y collaborations
Are you a Marketing and/or Sales professional and want to join our team?
If you are an independent professional in the areas of web design, branding, audiovisual creation, copywriting, localization, digital marketing or sales, and you are looking for a team where you can grow while maintaining your independence, please contact us to analyze possible synergies.
Don't work alone, growing up is not an option.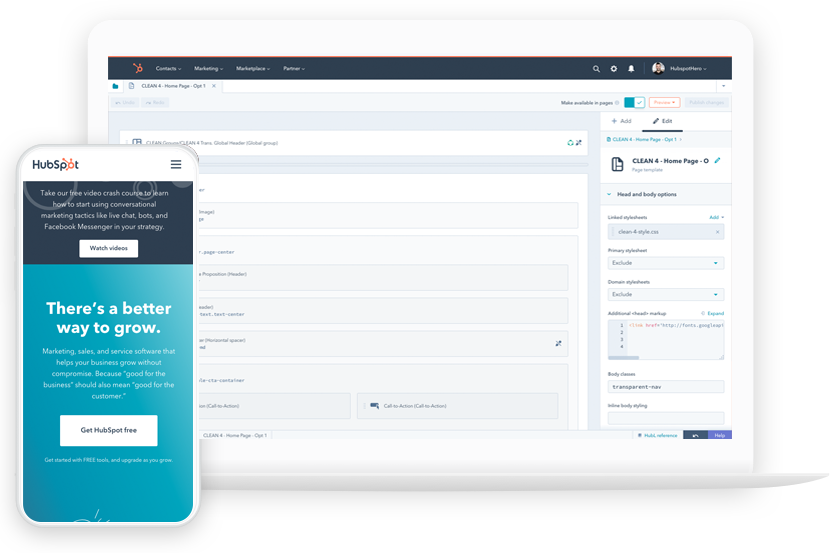 Where do we work?
Remotely or from any of SPACES Network offices
Since 2015 we work remotely and we meet punctually in any center of the SPACES network, being our main and most representative center SPACES RIO, located in the center of Madrid, in front of Google Campus.
OUR OFFICES
HAYAS MARKETING
M:+34 91 440 18 32
E: hola@hayas.es
Calle Manzanares, 4
Madrid, 28005